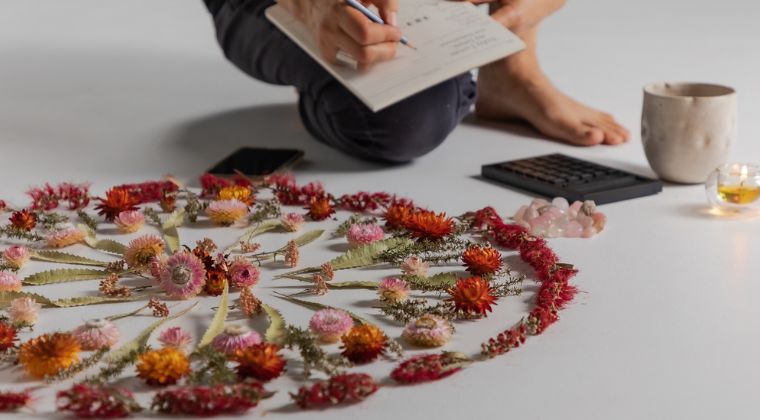 Autumn Business Course – Harvest & Balance
A conscious business approach to taking the action steps towards a sustainable business, that supports you, while you are supported by the cycles of the earth.
When: Online Wednesday 10th May and 24th May  6.30pm -8pm EST Brisbane (Live or Recorded)
Join this course if:
You have an established small business and want to step into owning your financial freedom.
You want to know where your money is coming from and where it is going.
There is a deep soul desire to be the one who understands and makes informed decisions about how to move forward.
In this course you will:
Gain the tools you need and use them in your business to understand what is happening and why.
Cost your product or service so you know if it is profitable and how to use this information.
Analyse three months of sales and expenses to make informed decisions for your next quarter.
Learn about how the cycles and seasons support your business and how to consciously use this energy to support your own energetic flow.
Map out a balanced plan (using this Autumn energy that is surrounding us) to create accountability for the next three months of business.
Whats included:
Two Pre course videos that show you how to do a costing and what to do with this information, to help you make the most of our face to face time.
Business Questionnaire to be submitted 7 days prior to the course commencement.
Templates for costing, budgeting and planning.
Two 90 Group zoom Calls to go over the business basics and answer questions so you feel supported and have all that you need to do the work. Small group limited to maximum of 8 people.
90minute One on One Zoom Session so that we can work together on your unique business, in your unique way. You will get notes and a summary of this work so you have all the actions and accountability to keep going.
One on One Zoom calls to be booked after full payment of the course has been received.
$555.00
Category:

Sacred Business School

Workshop

Availability:
In stock