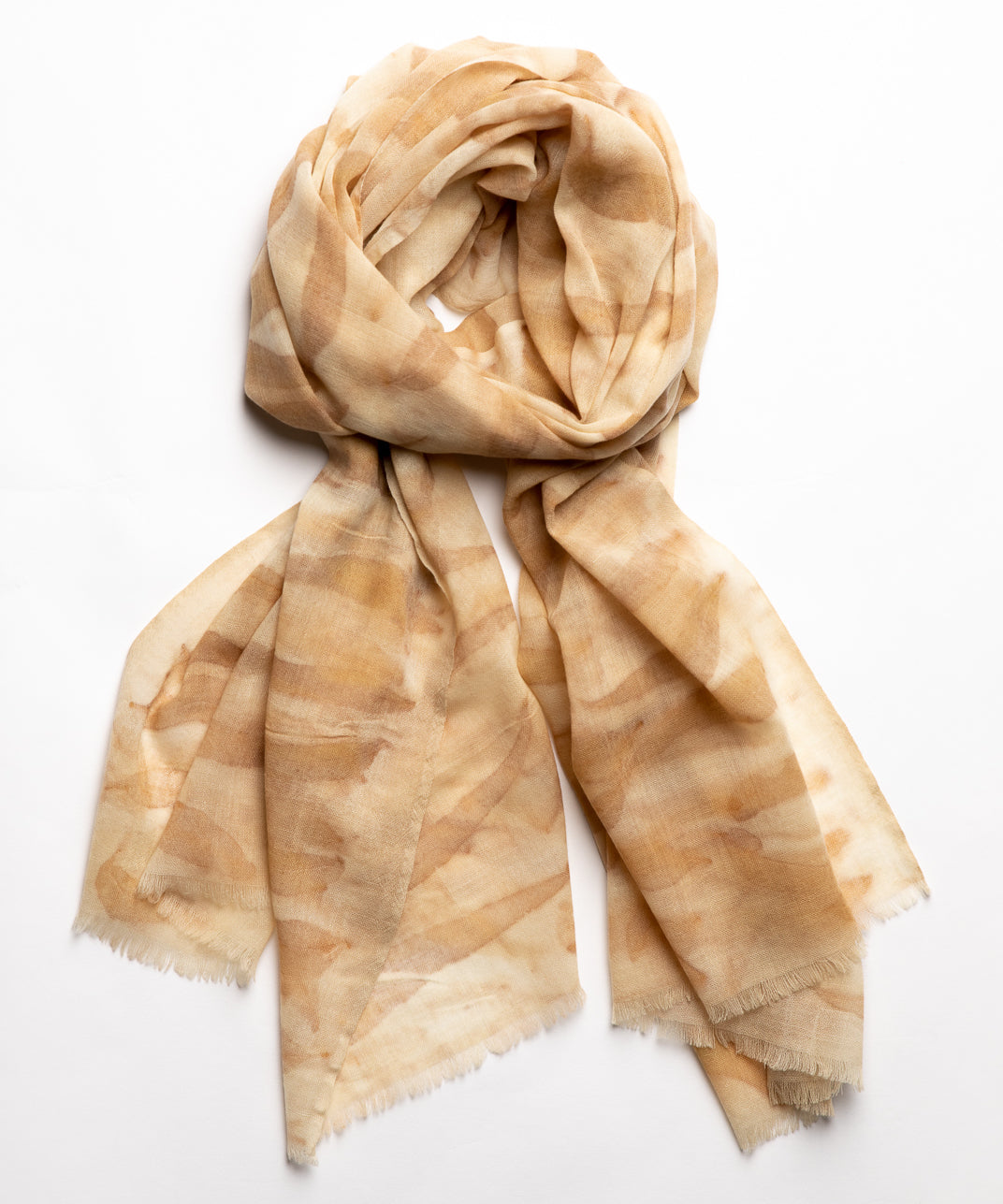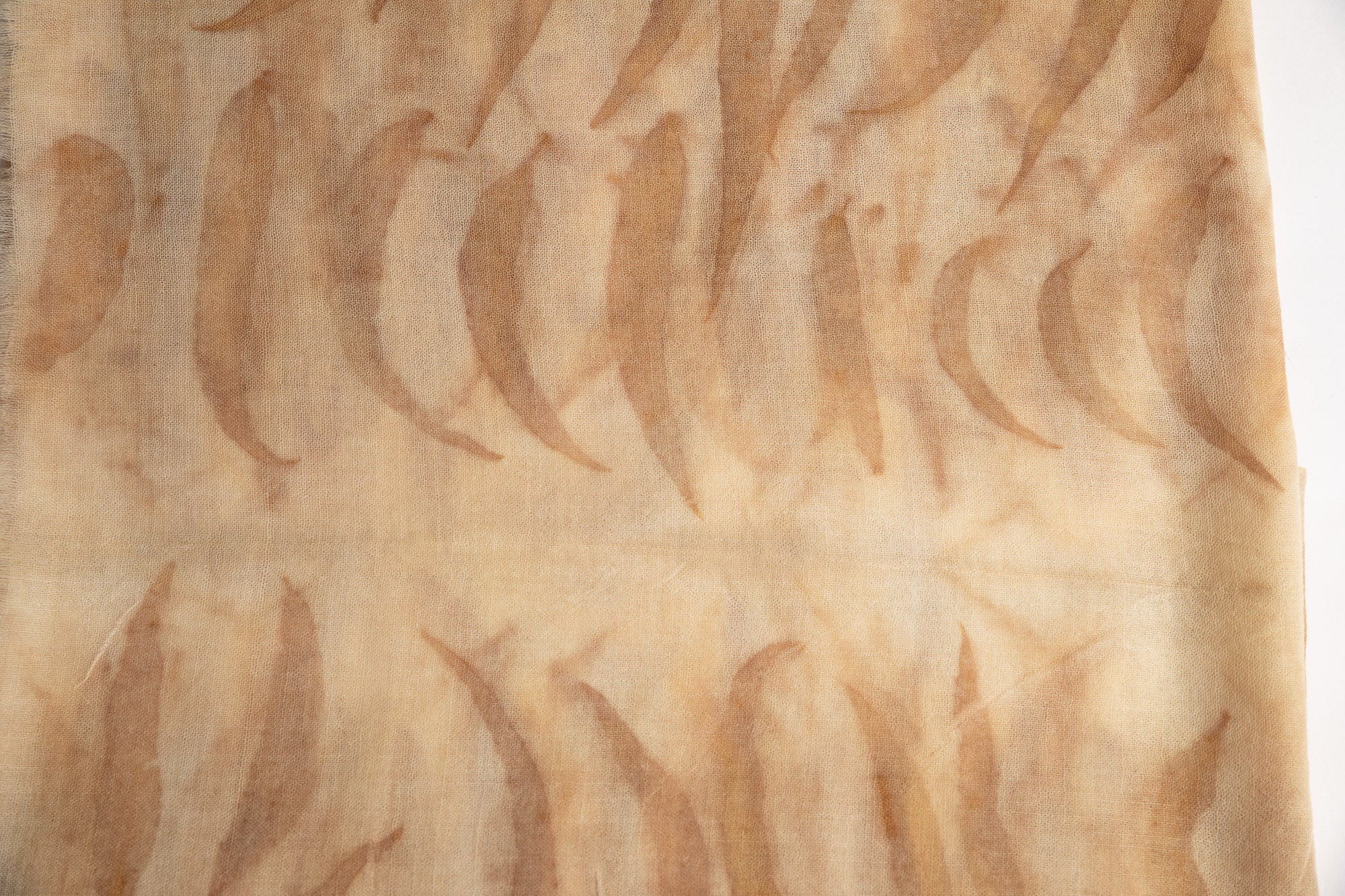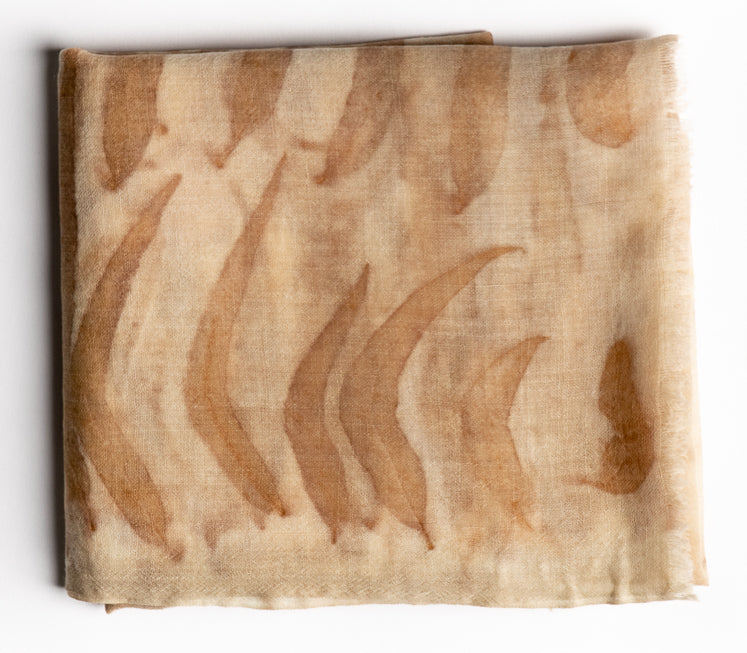 Eco Printed Wool Silk Scarf Eucalyptus
Eco Printed Wool Silk Scarf  70 x 185cm
This Scarf was dyed using Eucalyptus to help move and cleanse stagnant energies. The perfect scarf to help remind and bring the medicine needed during these times of change.
The process of applying heat to plant material creates the unique eco printing designs. Each item is completely different and is created using this sustainable low impact process, in my studio here in Australia. The natural fibre of silk and wool is beautifully soft to the touch and very lightweight adjusting to the changing seasons and was sourced  ethically, allowing for all people in the flow to be paid fairly and to work under good conditions.
Caring for this Scarf is simple, take care to hand wash with gentle detergent, squeeze excess water from the scarf and lay in shade to dry. Do not leave in direct sunlight and with all handmade natural items, the process is ongoing and will age and change over time.
$160.00
| | |
| --- | --- |
| Category: | Original Artwork |
| Size: | 0 |
| Availability: | In stock |