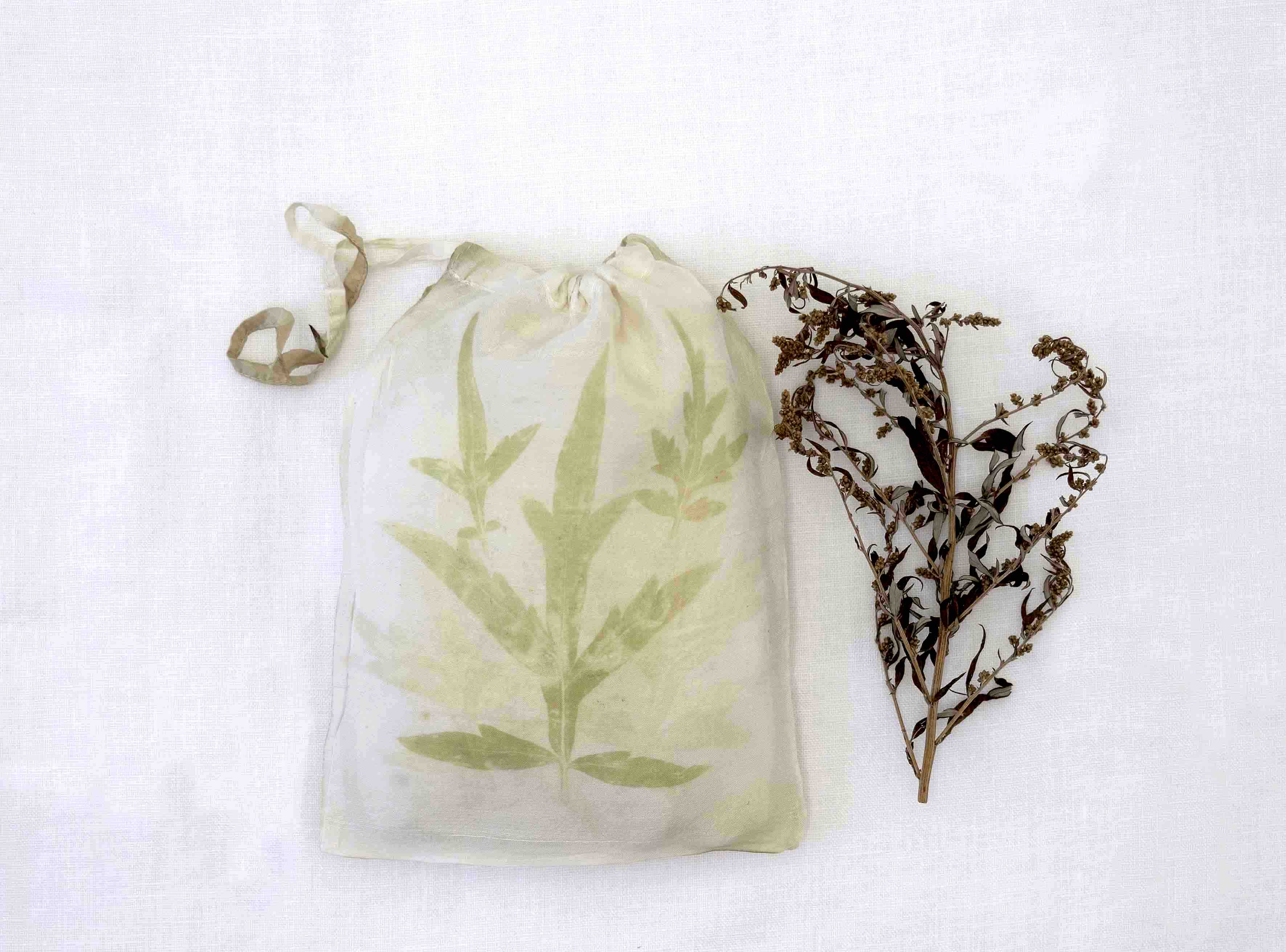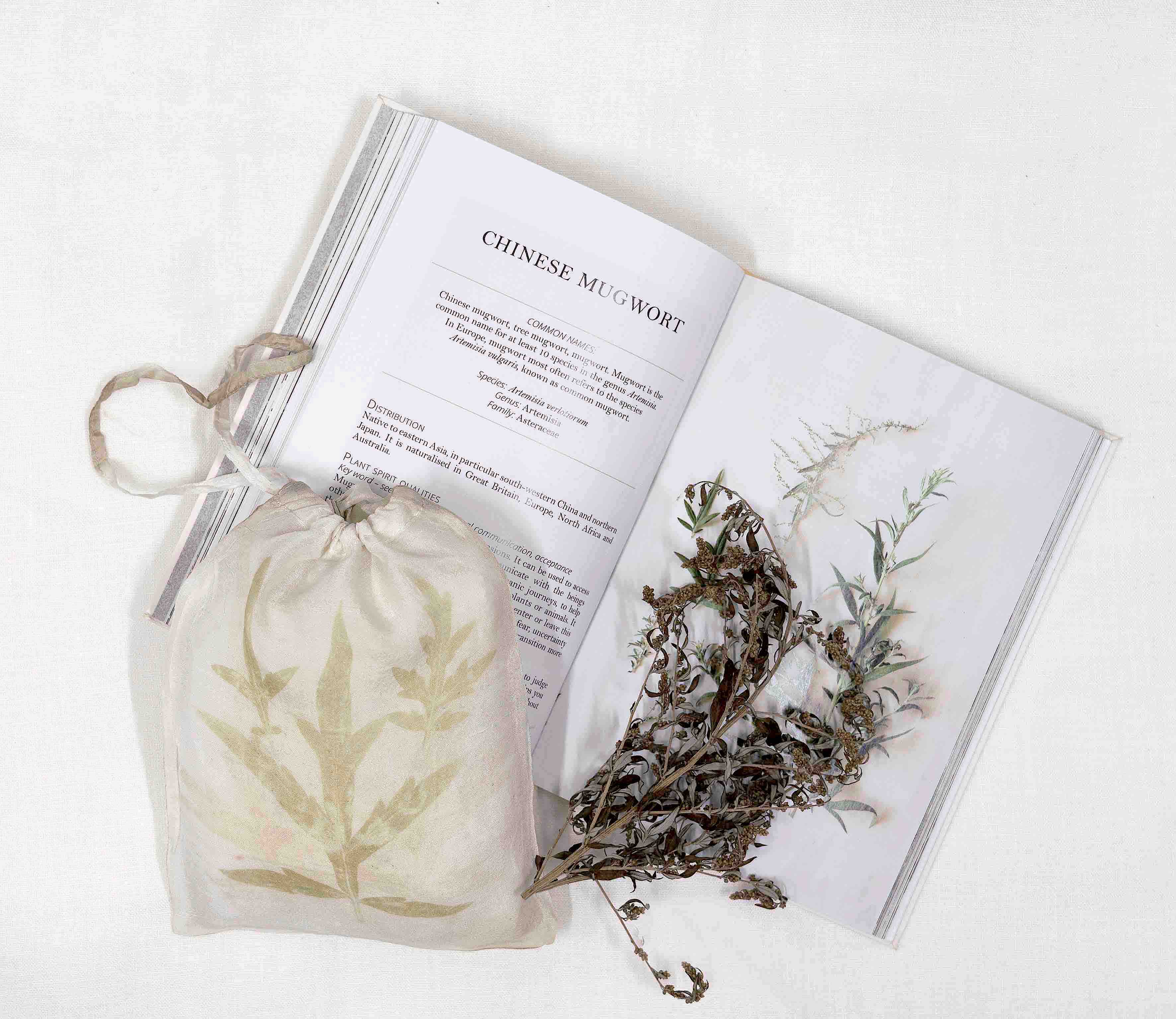 Mugwort Sleeping Pouch
Mugwort (Artemisia) 
These 100% silk pouches are to place under your pillow, this magical herb helps you to remember. Remember what? Whatever it is you need to remember, including who you truly are and what your purpose is here.
Artemisia is the moon goddess and as such an ally to women, helping to influence fertility, childbirth and menstruation. As the moon goddess she embodies the magic of the dreamtime… When you work with Mugwort she becomes your protectress against negative energies and 'evil spirits'. The spirit of Mugwort can remove blocked energy, move energy from one place to the next, clear stuck and stagnant energy and open gates to remove intrusive energy. 
Pouch measures 14 x 20cm each pouch is individually hand dyed by myself, under the full moon to enhance the potency of the magic it holds, using the leaves of either the Artemisia argy or Artemisa vulgaris depending on seasonal availability. Each pattern and leaf print is completely unique and designs will vary from image shown. 
$25.00
| | |
| --- | --- |
| Category: | Original Artwork |
| Size: | 0 |
| Availability: | In stock |