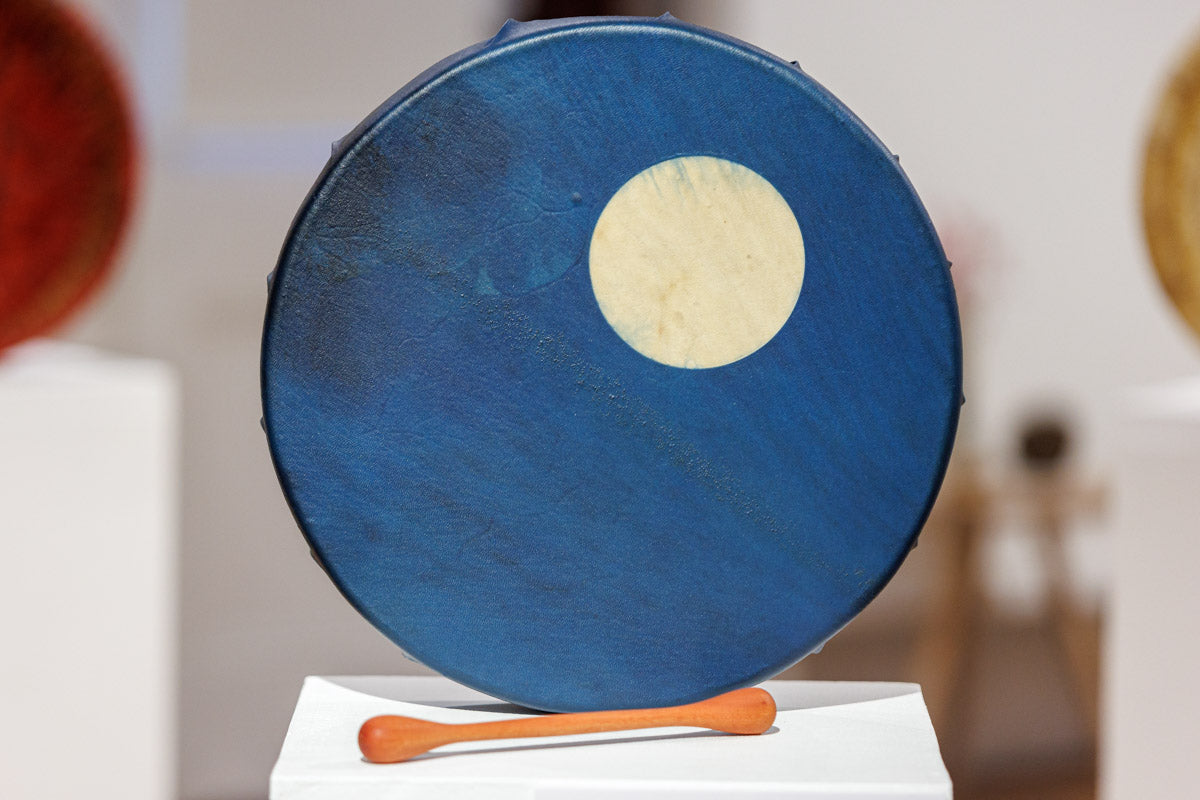 Sacred Drum Indigo Full Moon
Indigo Blue Naturally Dyed Goat Skin, Paulownia Timber Framed Drum

Indigo Natural Fermentation Vat dyed goat skin. Paulownia timber frame sacred drum. Size 36cm/14"
Goat Skin as used by my Celtic ancestors for the framed drums and indigo blue of the warrior women, the full moon a gift from Venus to show the full reflection of self of the sun and the moon in harmony the masculine and feminine walking together. The drum made during the waning crescent third quarter moon phase a time of resolution and endings of final actions. 
Included in the price for this drum is the option of a complimentary 45min Zoom Call with Anne to do a Drum Journey to meet the energy of the drum and connect in with your inner guides to help with the embodiment of energy of the drum. 
Note: Drum Beater not included and unable to ship outside of Australia or to Tasmania.
$680.00
| | |
| --- | --- |
| Category: | Original Artwork |
| Size: | 0 |
| Availability: | In stock |