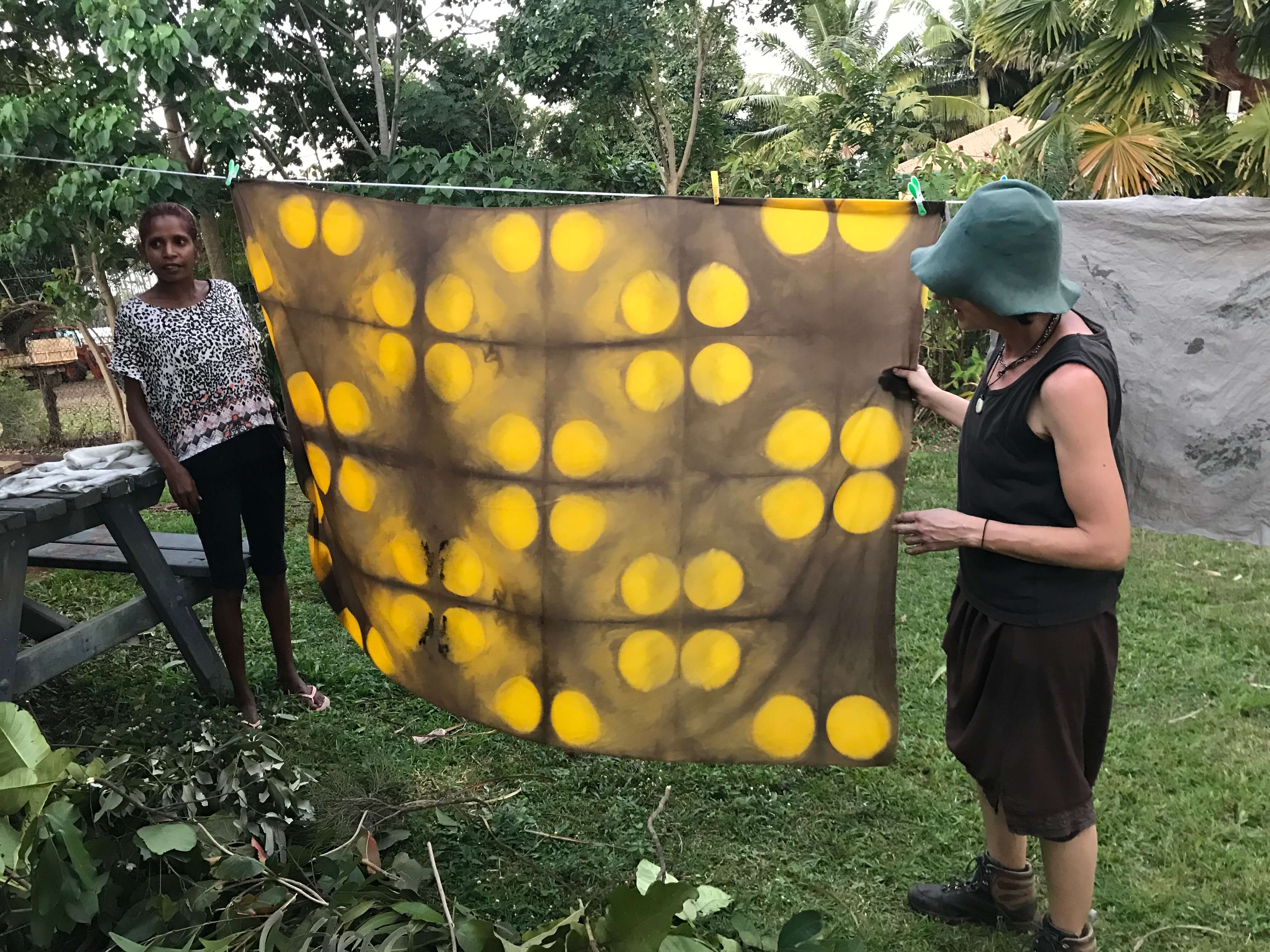 Bush Dye Collaboration Hope Vale
Location: Hopevale, Far North Queensland, Australia.
Dates: April 2018- March 2019
In Collaboration with Jenai Hooke and the Hopevale Arts and Culture Centre Women, we experimented, shared plant knowledge and created a body of work that incorporated, fabric, scarves and homewares. Some of this work was used and exhibited in Wubuul Bui in the Artisan Gallery Brisbane 21 September - 9 November 2019 and also the Cairns Indigenous Art Fair 2019.
Participating Artists
Madge Bowen
Esmay (Fay) Gibson
Wanda Gibson
Daisy Hamlot
Grace Rosendale
Ruby Gibson
Gertie Deeral
Dora Deemal
Curator
Melanie Gibson