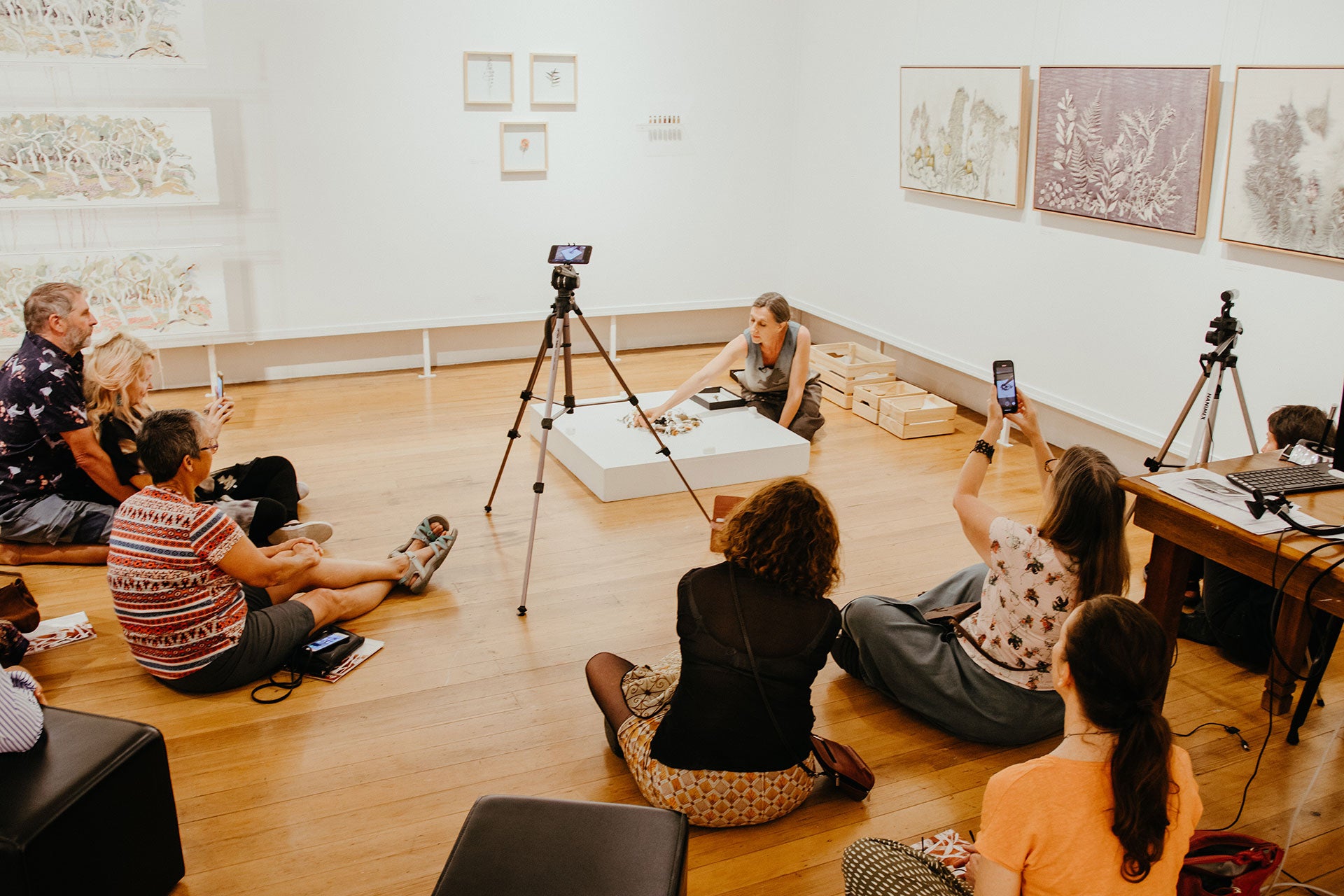 Wild / Flower Women III – Women Walking Country
Location: Gympie Regional Gallery, Queensland, Australia.
Dates: 8th October to 28th November 2020
Drawing on the inspiration of women who have walked Cooloola country including Traditional Owners and 'wild/flower women' Kathleen McArthur and Judith Wright, this exhibition features new work by 11 contemporary women artists. Included in the work for this exhibition are textile pieces, a collection from my Unseen Herstory (based around the 1770 Banks Collection, and a 'Performance Installation Artwork entitled 'Re-membering : I am all that I am'.
Participating Artists
Nicole Harper
Joolie Gibbs
Barb Hart
Zela Bissett
Sandra Ross
Melissa Stannard
Anne Harris
Ulrike Syurm
Judy Barrass
Meaghan Shelton
Curator Sue Davis and Nina Stradforth
Selected Images Photo by Ebb & Flow Designs
We Are All That We Are – Wildflowers I Shadow, 2020
Natural plant dye on silk, 600 x 900 x 35 mm
We Are All That We Are – Wildflowers II Darkness, 2020
Natural plant dye on silk, 600 x 900 x 35 mm
We Are All That We Are – Wildflowers III Light, 2020
Natural plant dye on silk, 600 x 900 x 35 mm