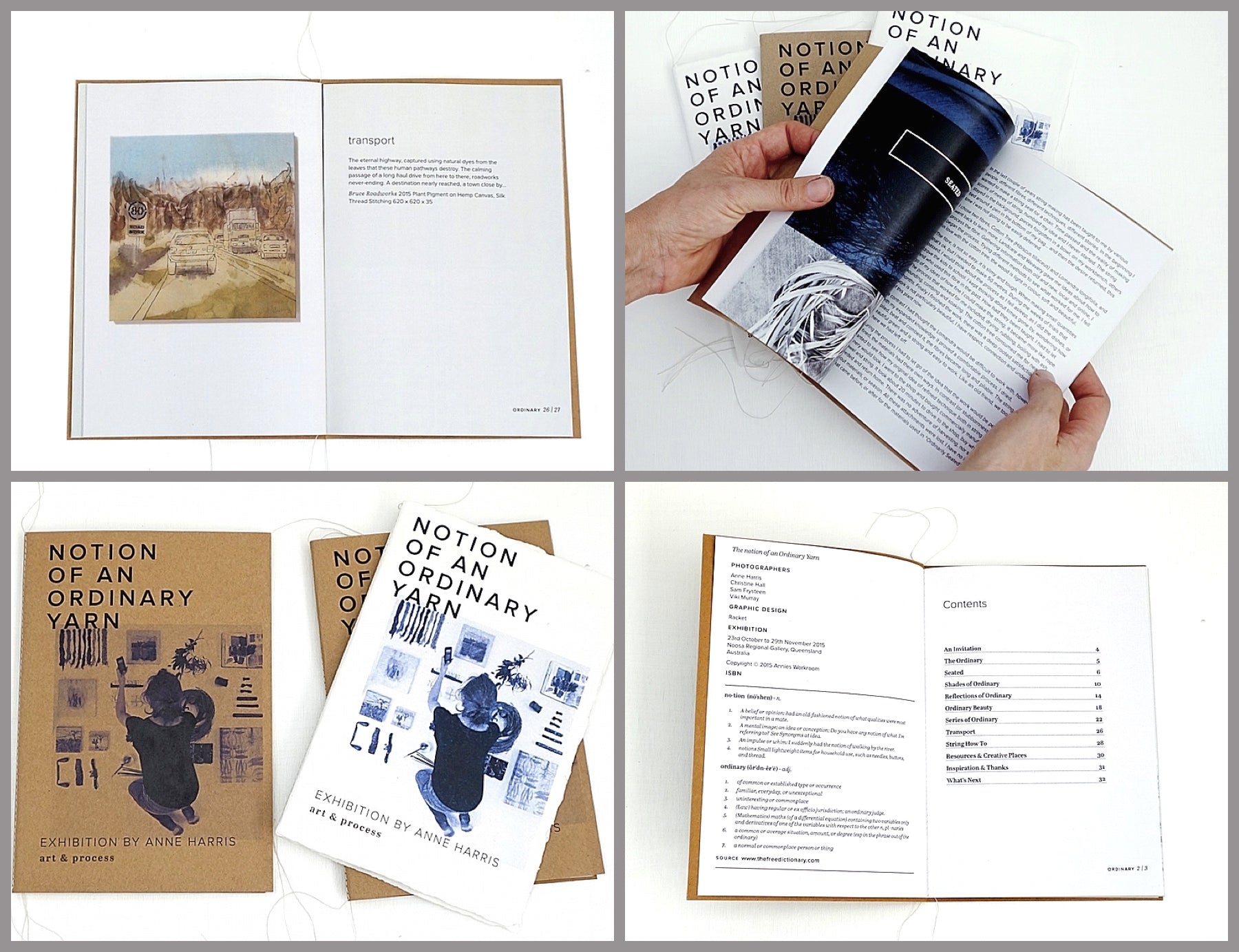 No Exit Series of Ordinary
No Exit -  Series of Ordinary 2015

Plant Pigment on Silk Cotton, 260 x 260 x 40 mm Unframed

This work is from the Solo Exhibition Notions of an Ordinary Yarn 
The story of the everyday fascinates me, I find beauty and rhythm in my surroundings and ways to use this to record and tell the stories. As art has from the beginning of time, told the stories before me. I use the places and people as inspiration, raising the status and acknowledging the ordinary lives of the everyday.
The work from this exhibition took materials from the natural environment, and traditional craft based practices to make images that recorded everyday life, raising and acknowledging the status of ordinary. Linking, creativity, process and people.

There is also a publication/zine that is available in the Books section of the shop that explores more of the work and the stories within. Note this is additional purchase and not included in the price of the artwork. 
Solo Exhibition Noosa Regional Gallery, Qld, Australia 2015
$125.00
| | |
| --- | --- |
| Category: | Original Artwork |
| Size: | 0 |
| Availability: | In stock |