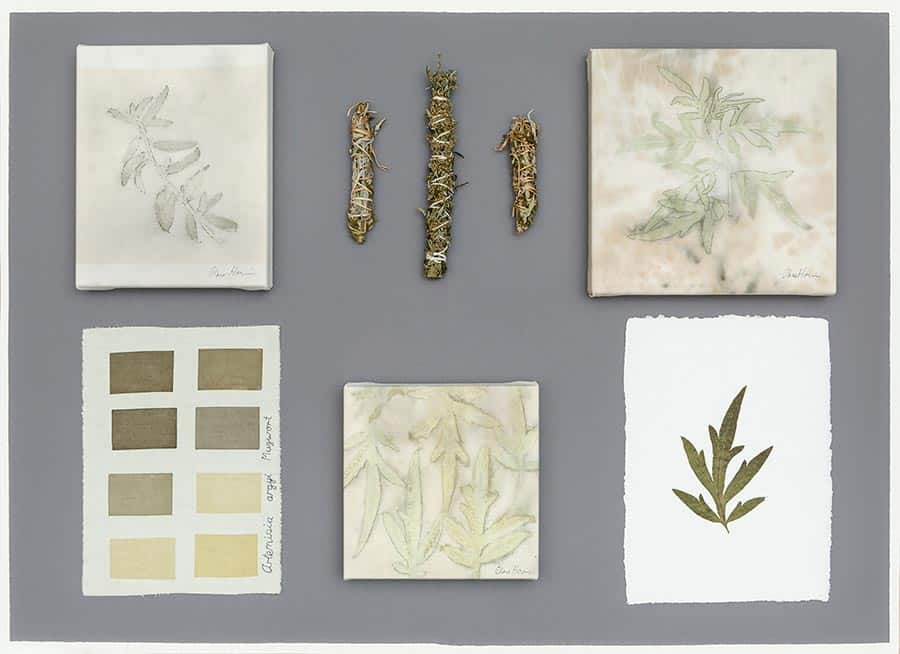 Art Meets Science Exhibition
Opening: Monday 13 August 12.30-2pm
Location: Ecosciences Precinct (ESP) Dutton Park Qld
13 August – 7 September 2018
Plant Study Artemisia argyi – Mugwort
Natural Dye on Hemp, Cotton and Silk, Plant Fibre and Paper
Spending time with a plant to understand how to give voice to the nature takes me on a journey. Looking at the history and the properties both traditional and also using experimental techniques I find a way to share the story of the plant. When people see this they begin a dialogue of interest, maybe understanding. What I see and learn is a connection to place, to seasons to cycles to a layer of knowledge that sits quietly unseen waiting to be re-discovered.
The Art meets Science Exhibition is an opportunity for artists from across South East Queensland to join the artists participating in the Artist in Residence Science program in showcasing their recent artworks that demonstrate a strong art-science connection.
The partner organisations at the Ecosciences Precinct (ESP) Dutton Park hold a number of public and internal events during National Science week. Since 2012, one of these events has been the hosting of an Art meets Science Exhibition.