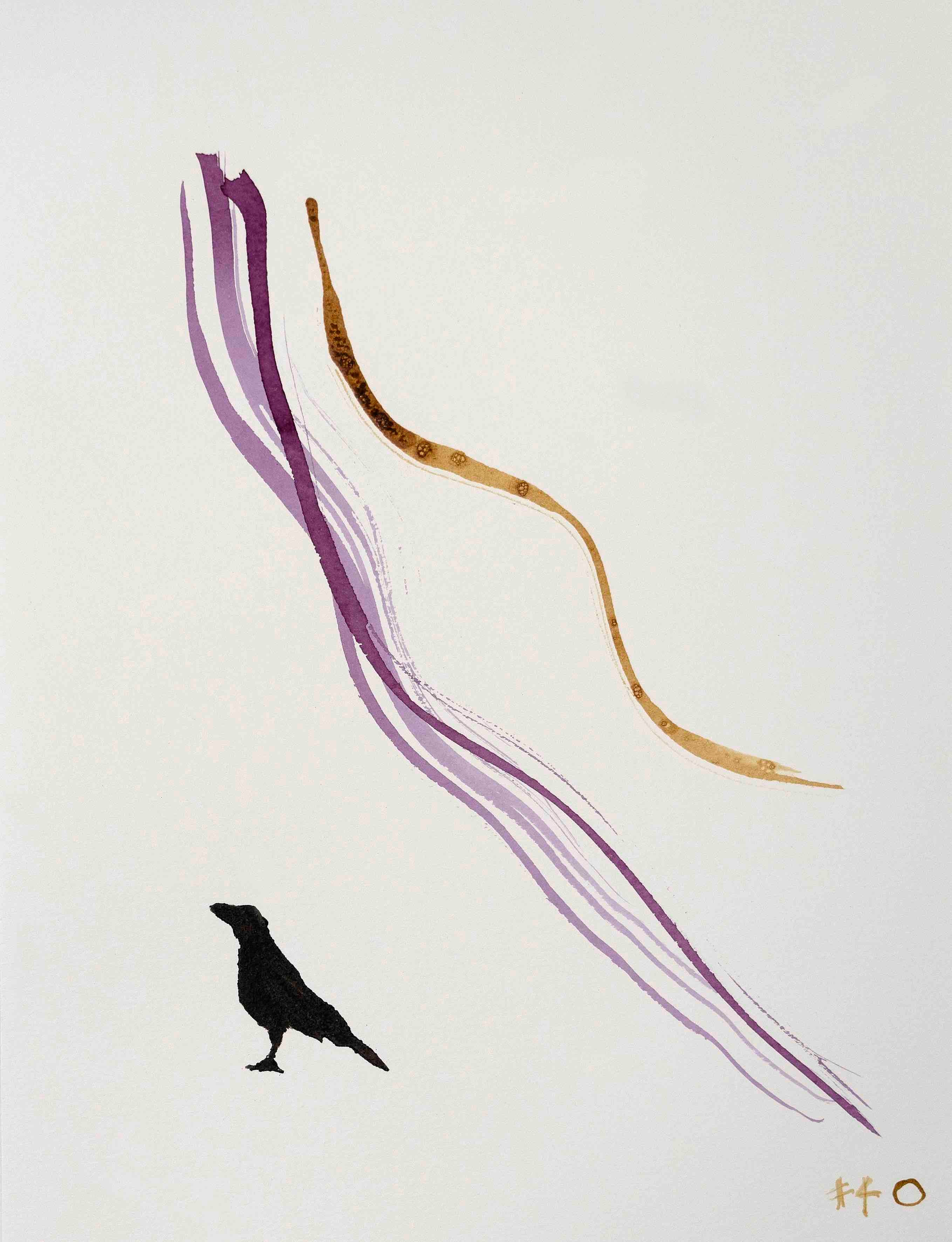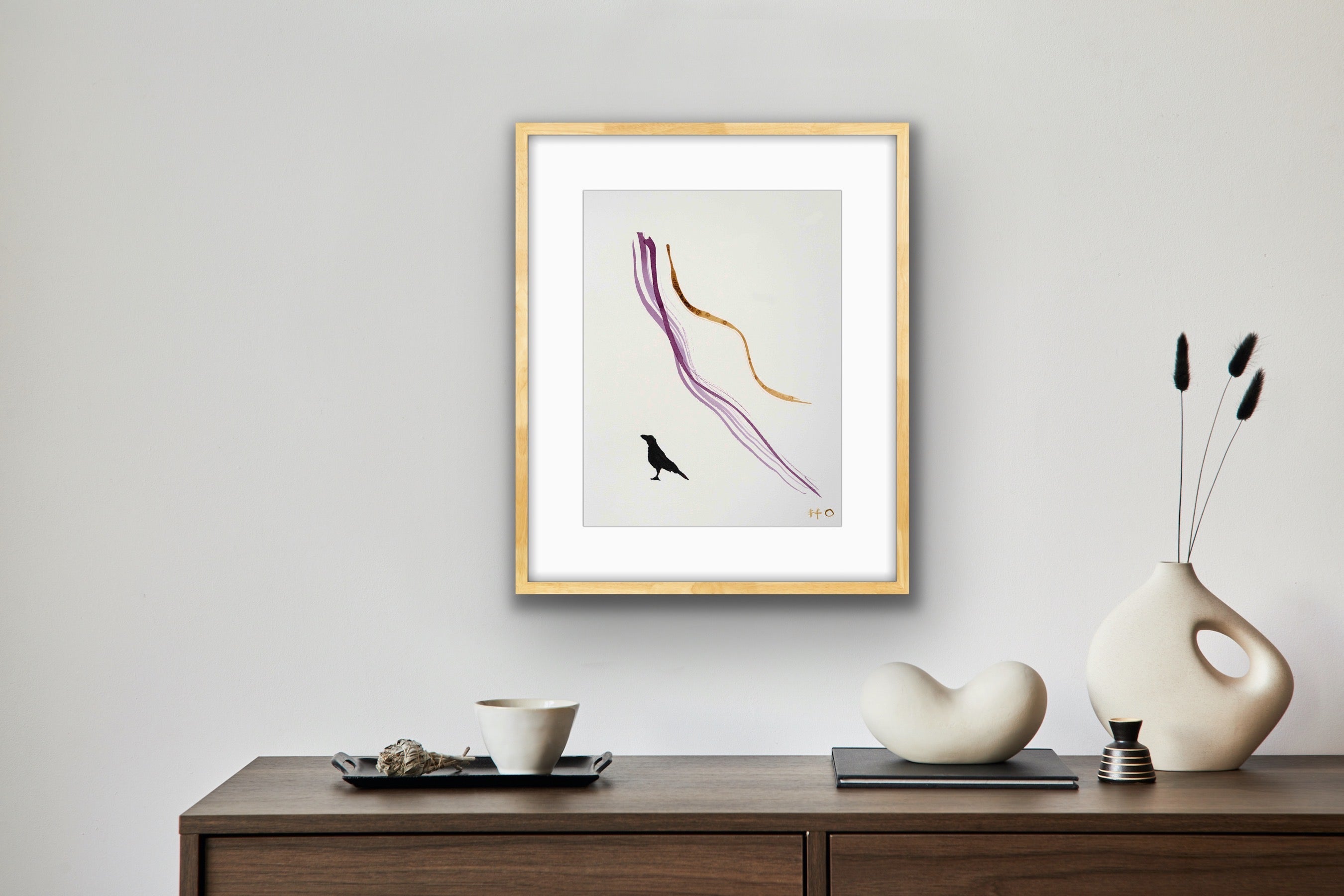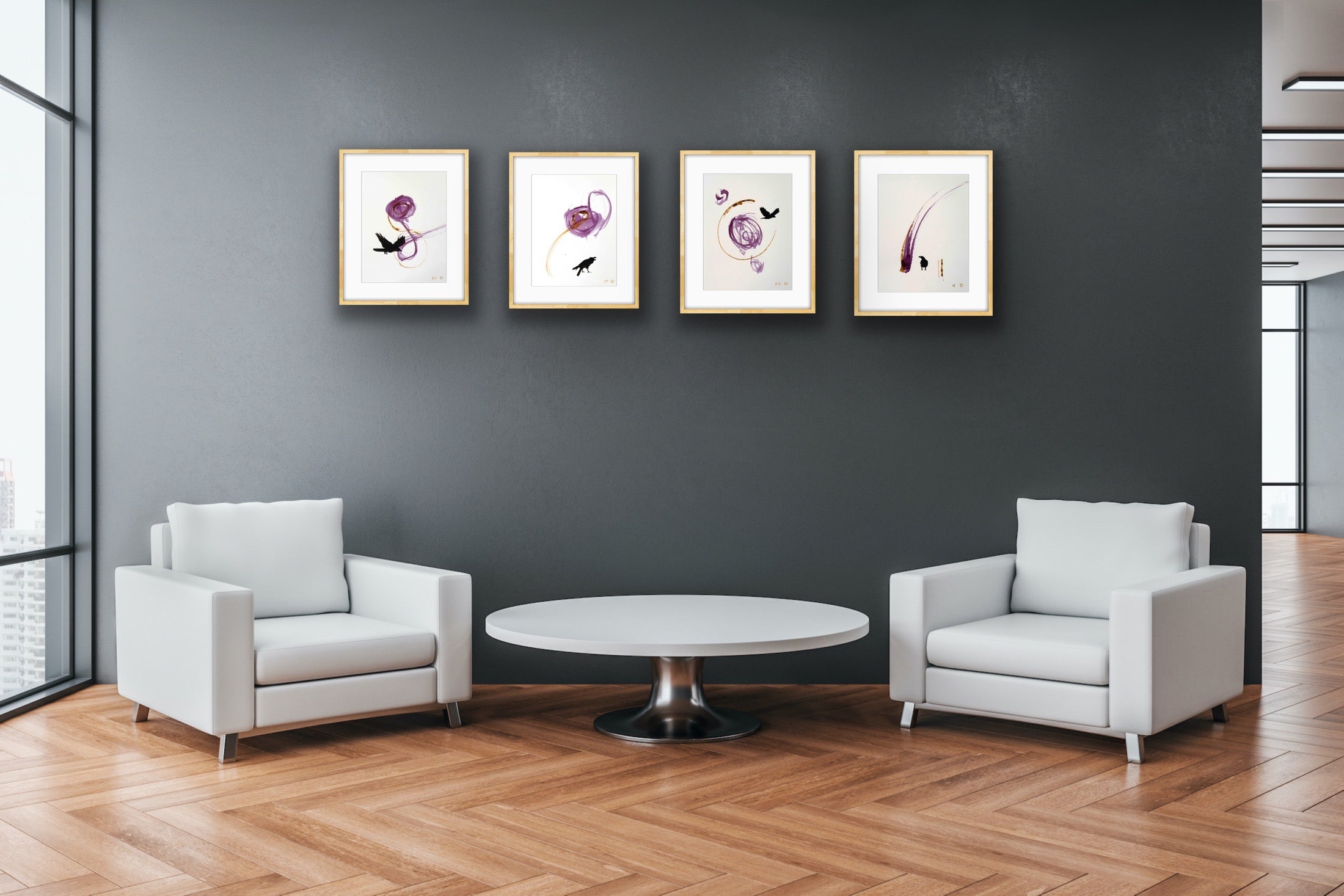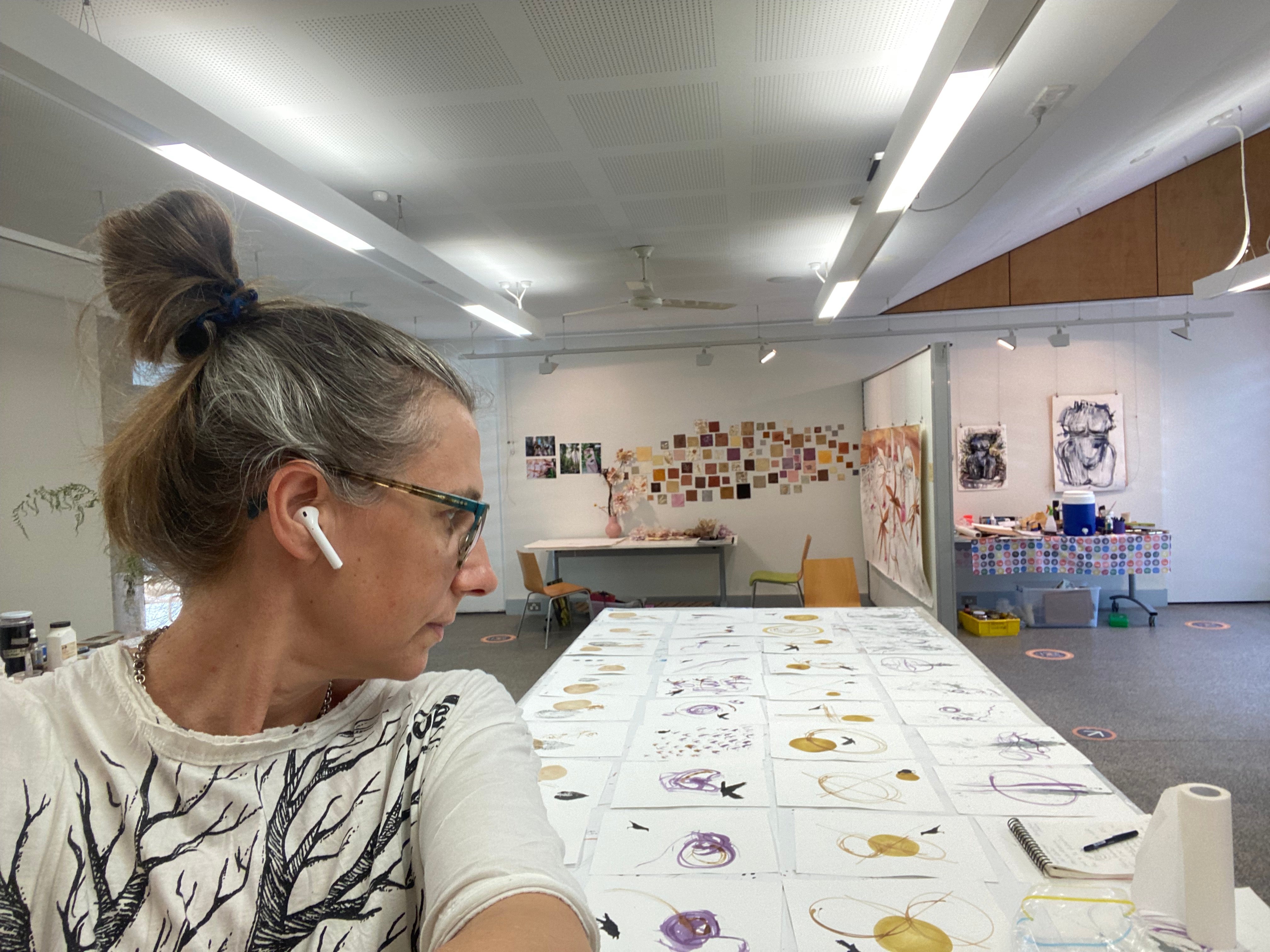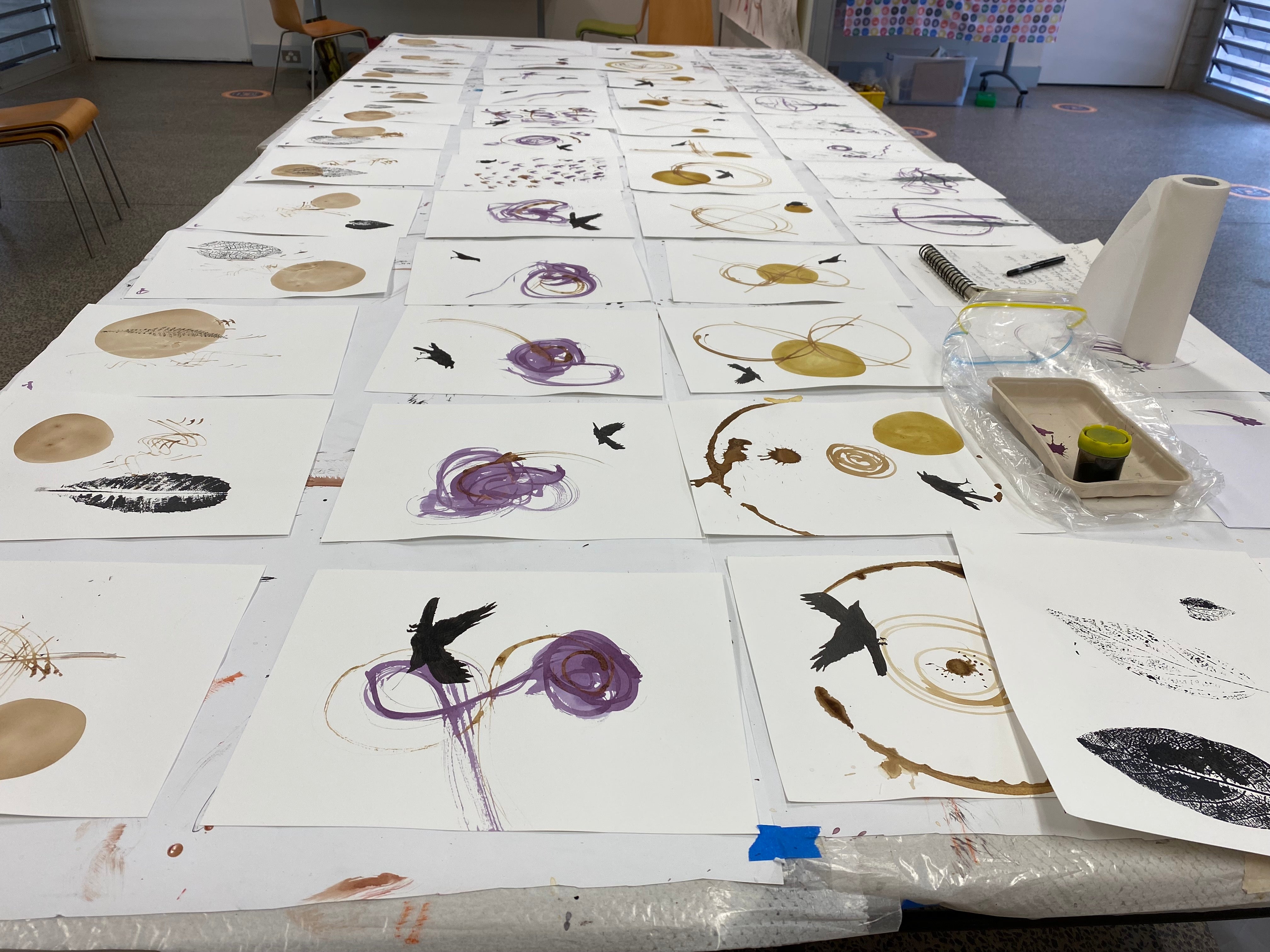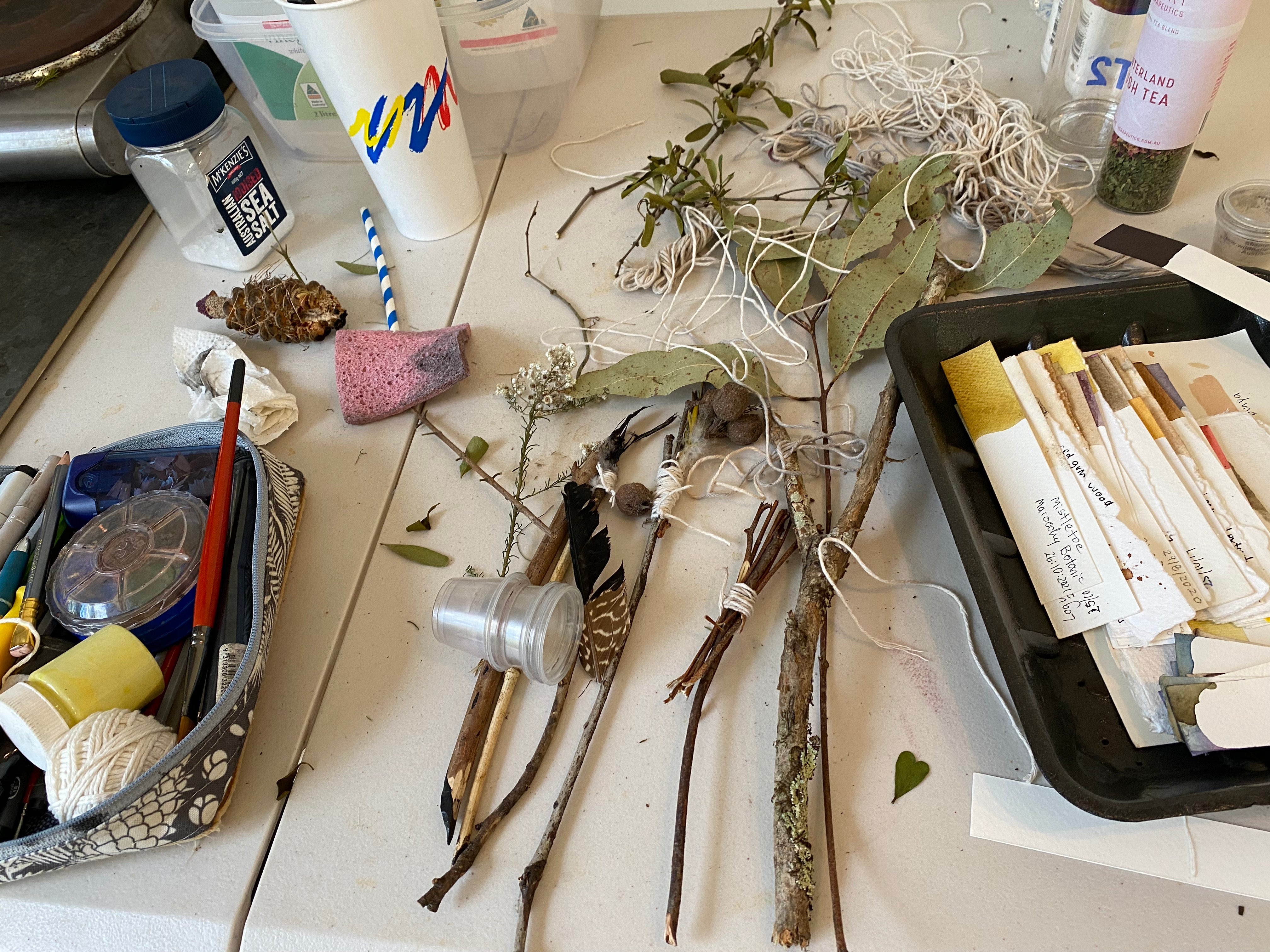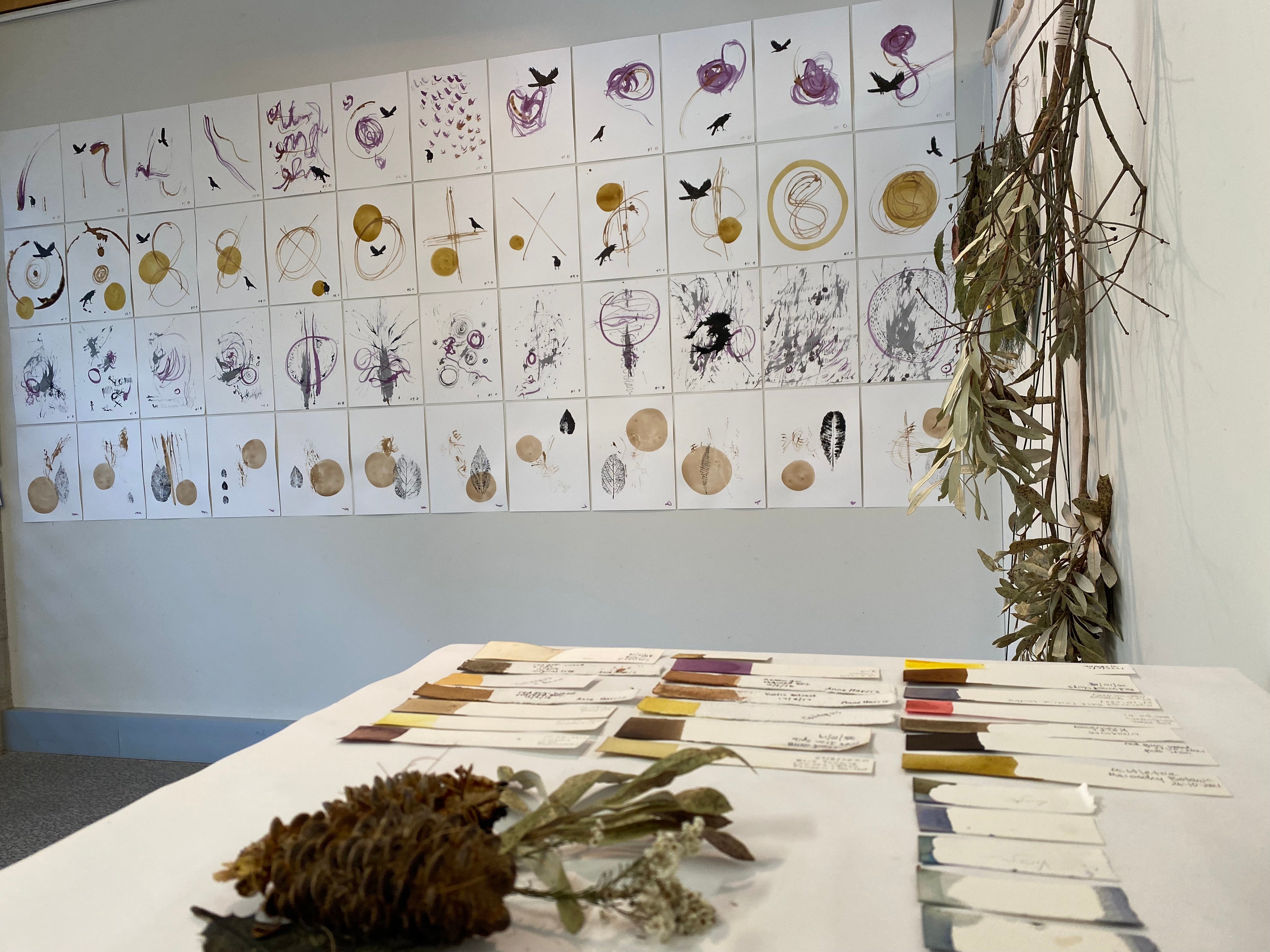 Inner Marriage Beyond Words IV
Dimensions 27cm x 35cm
Beyond Words: To Be with What Truly Is
The Inner Marriage : Hieros Gamos
Lichen Purple (applied with a Crows Feather) duality, multidimensional, relationships. Tea Tree Markings (applied with Lamandra) Healing, Protection, Womens places. To sit and truly listen to what is, to be called witness and truly hear with the inner ear, all the truth of what lies within. The crow is a wayshower of truth and the trickster, a strong ally to be respected or a perplexing foe. The markings are expressions of the multidimensional stories held within this space. 
The Intention of this work is to record the mnemonic story of the masculine and feminine that is the inner marriage, and by doing so to layer the truth telling of out of balance with healing energy to bring awareness and witness to growth and understanding. This is the alchemic response to working with the energetic medicine of plants and place. The feminine showing up in abundance, or the shadow of this is never being enough, always needing to give until there is nothing left at all, the never enoughness.
The work is created in four series, representing the four directions that hold the container for this work, and also symbolic of the four dimensions of the inner sanctuary of the inner marriage. The inner alchemic marriage of the masculine and the feminine that is divided into the souls purpose (dharmic) and the purpose of the earthly body. Each series has 12 Images, sharing the overall wisdom of the multiple of the number 3 representing the spirit and 4 signifying the earthly realm. The concept of the Inner Marriage/Hieros Gamos was shared with me by Adam Gainsburg from Soulsign Astrology. 
Limited Edition of 100 Prints
Printed on 310gsm Giclee Print on Cotton Rag Paper
Hand Signed and Numbered 
Accompanied by Signed Certificate of Authenticity
Your order is Custom Printed to Order Allow 20 days for Delivery
Price may increase as Limited Edition run Closes. 
Unframed
$95.00
| | |
| --- | --- |
| Category: | Limited Edition |
| Size: | 43.5 x 43.5 x 4.5cm |
| Availability: | In stock |