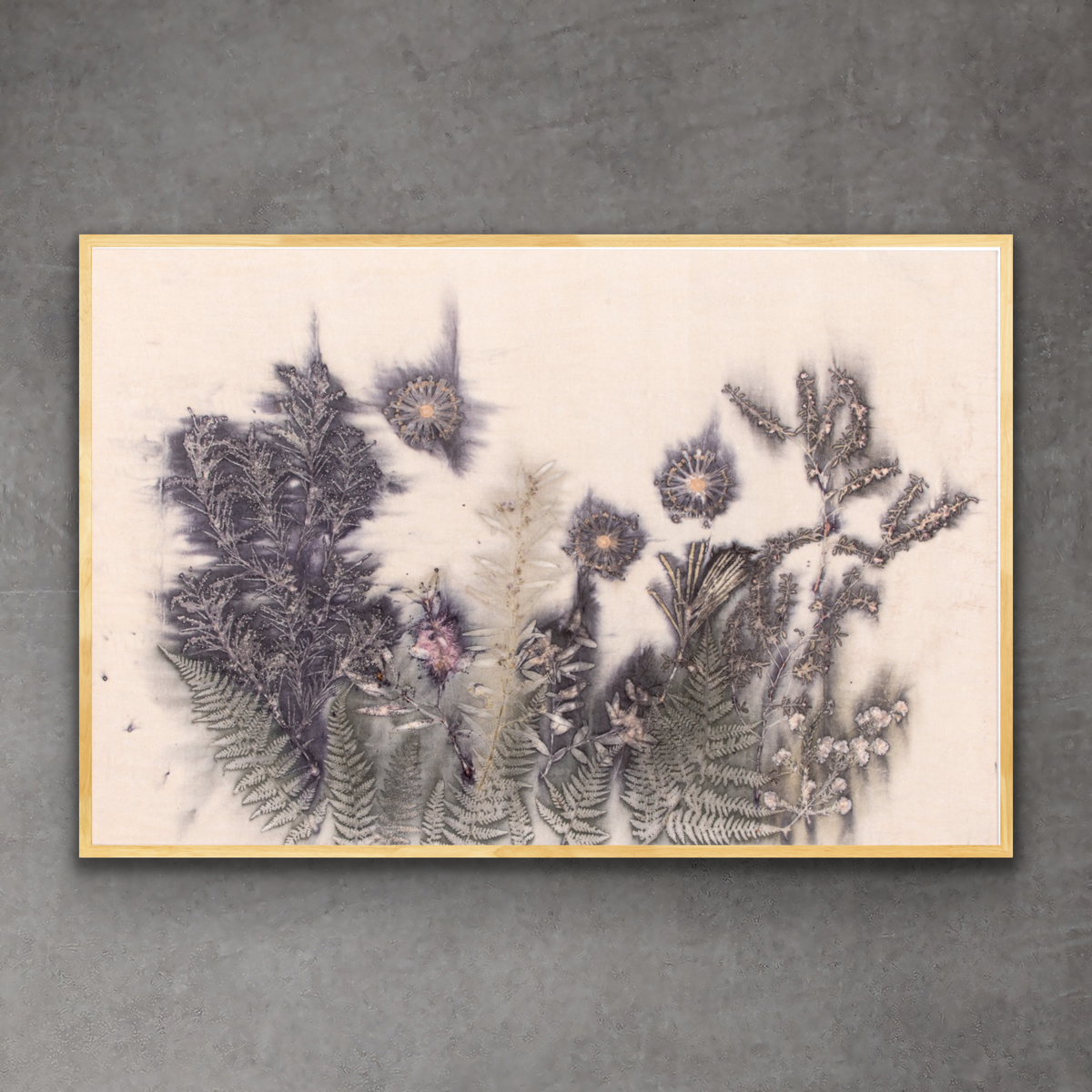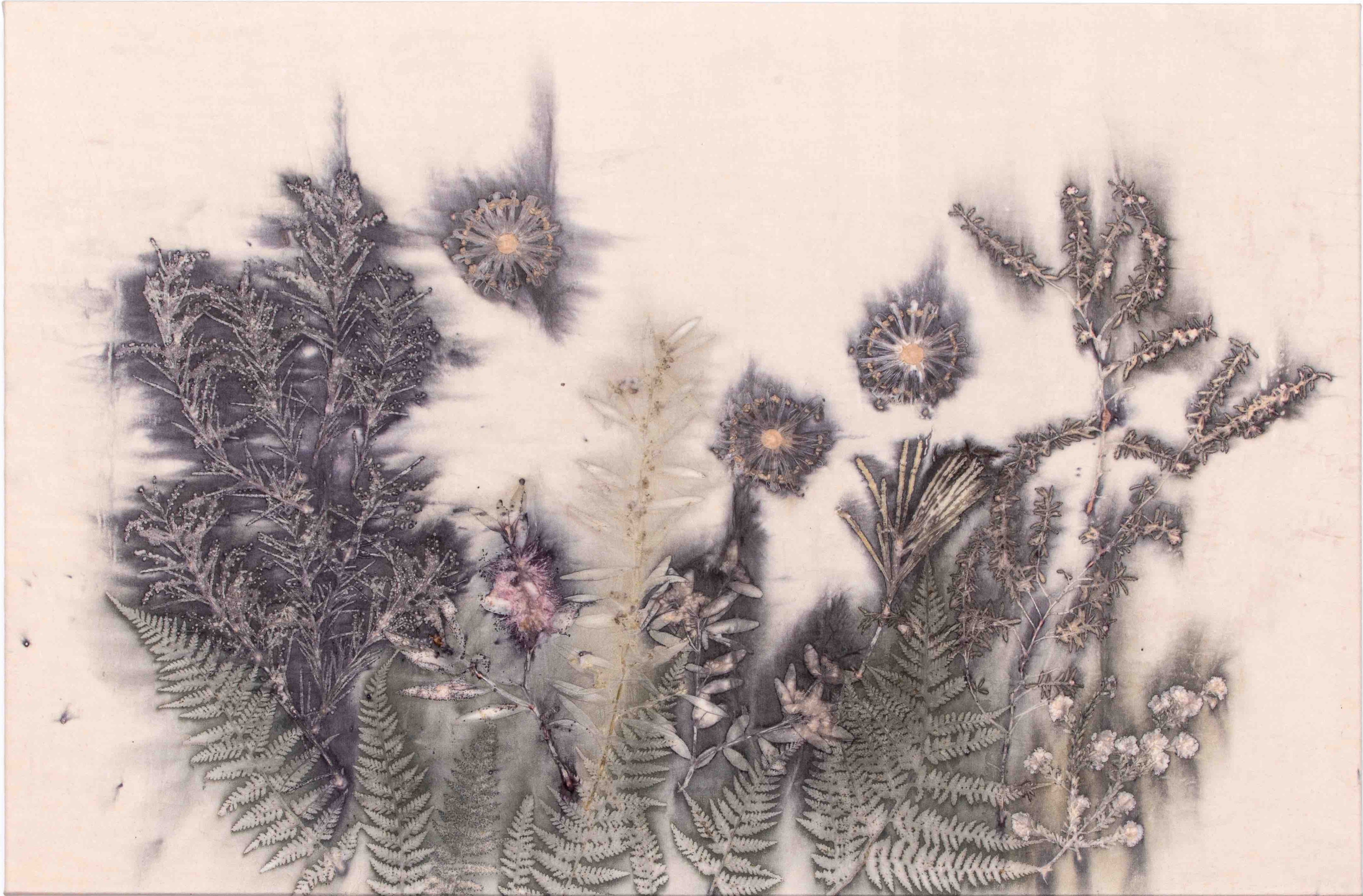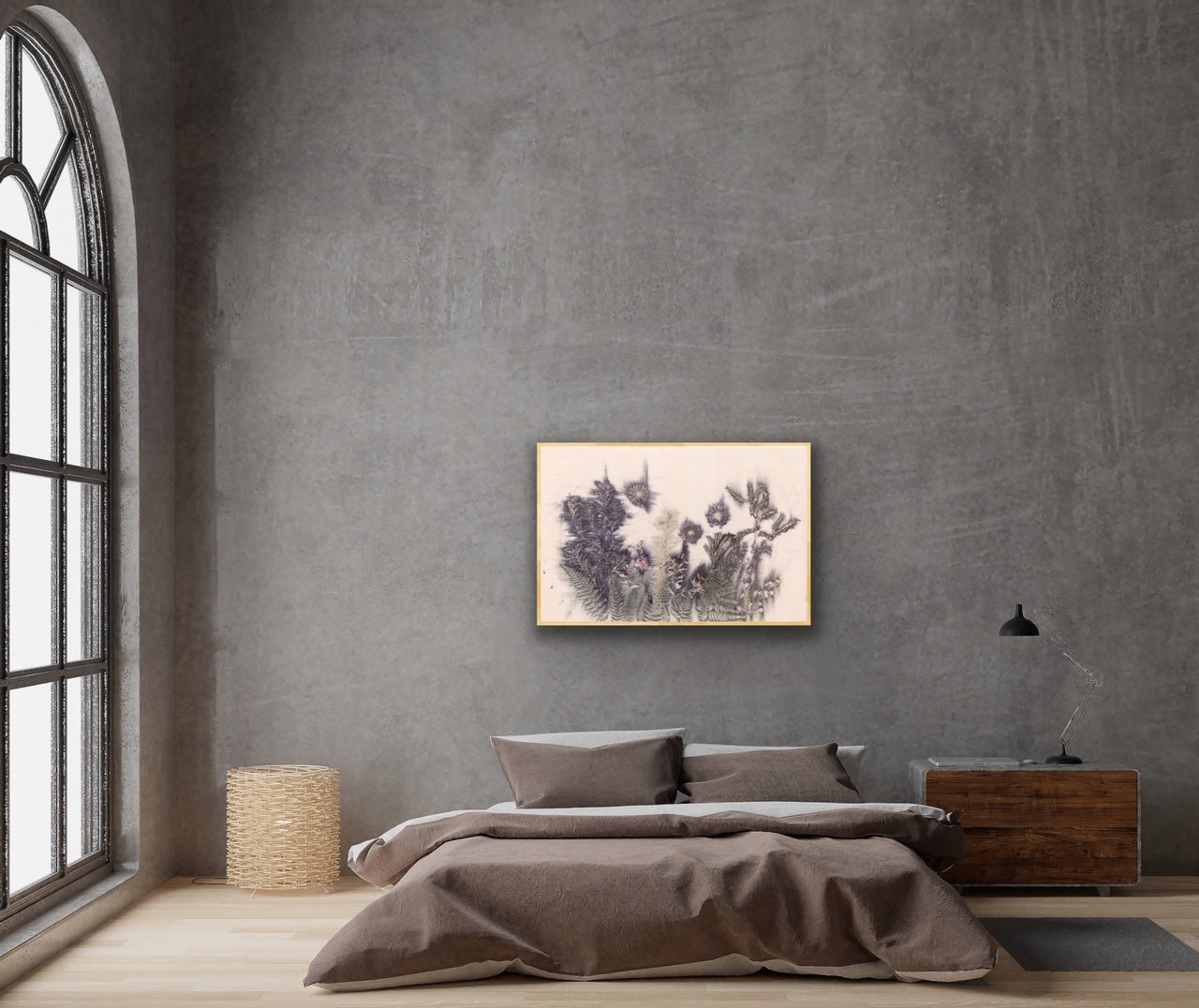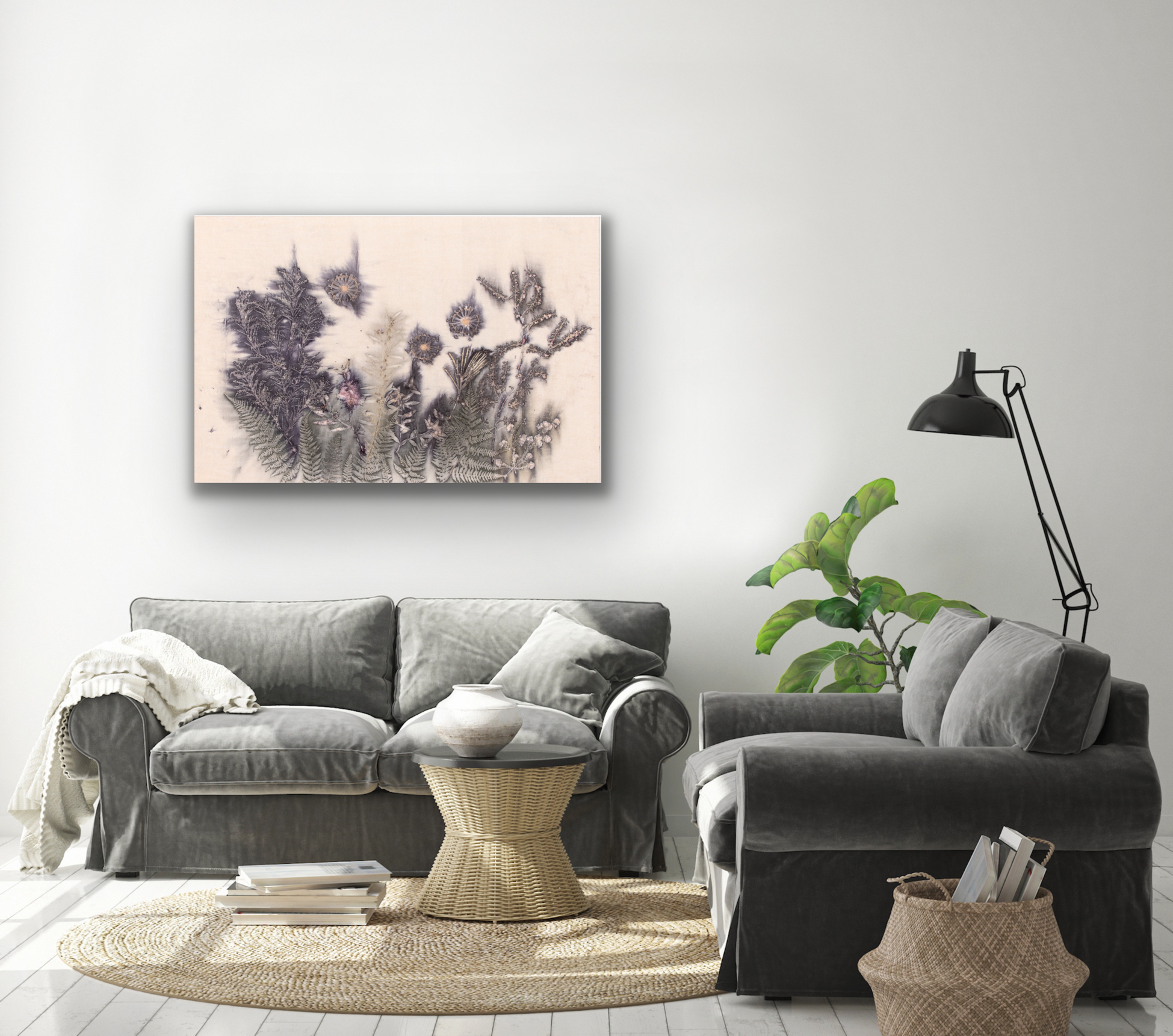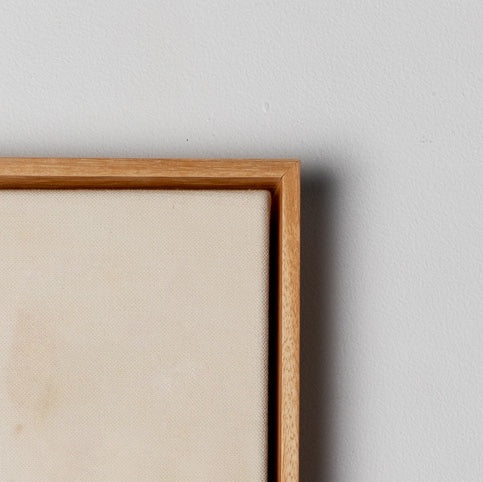 We Are All That We Are - Shadow Original Artwork
We Are All That We Are – Wildflowers III Shadow, 2020
Natural plant dye on silk, 600 x 900 x 35 mm
Working with the Wildflowers I looked at the emotions that flowed through me, the layers of landscape that you see when you look into the Wallum (heathland where these flowers mostly grow) are reflected in the internal landscape of women, as she moves through her journey from maiden, to mother, to maga to crone. 
This work was created for the Wild Flower Women III - Women Walking Country Exhibition at Gympie Regional Gallery 2020. Drawing on the inspiration of women who have walked Cooloola country including Traditional Owners and 'wild/flower women' Kathleen McArthur and Judith Wright, this exhibition features new work by 11 contemporary women artists.
Hardwood Float Frame - BLONDE CLEAR Wood Matt Finish
Sustainable Forestry FSC Hardwood Plantation Timber
Professionally Framed by Local Art Framer
D-Rings and Wire attached for Easy Self Installation
Felt Stoppers to protect your work and your Walls.
Wright & Co Quality Framing
 *** NOTE accepting payment of 50% TPR of full price, balance of payment in FIAT plus postage/packaging/crating costs to be also in FIAT. 
$2,200.00
Category:

Original Artwork

TPR

Size:
0
Availability:
In stock