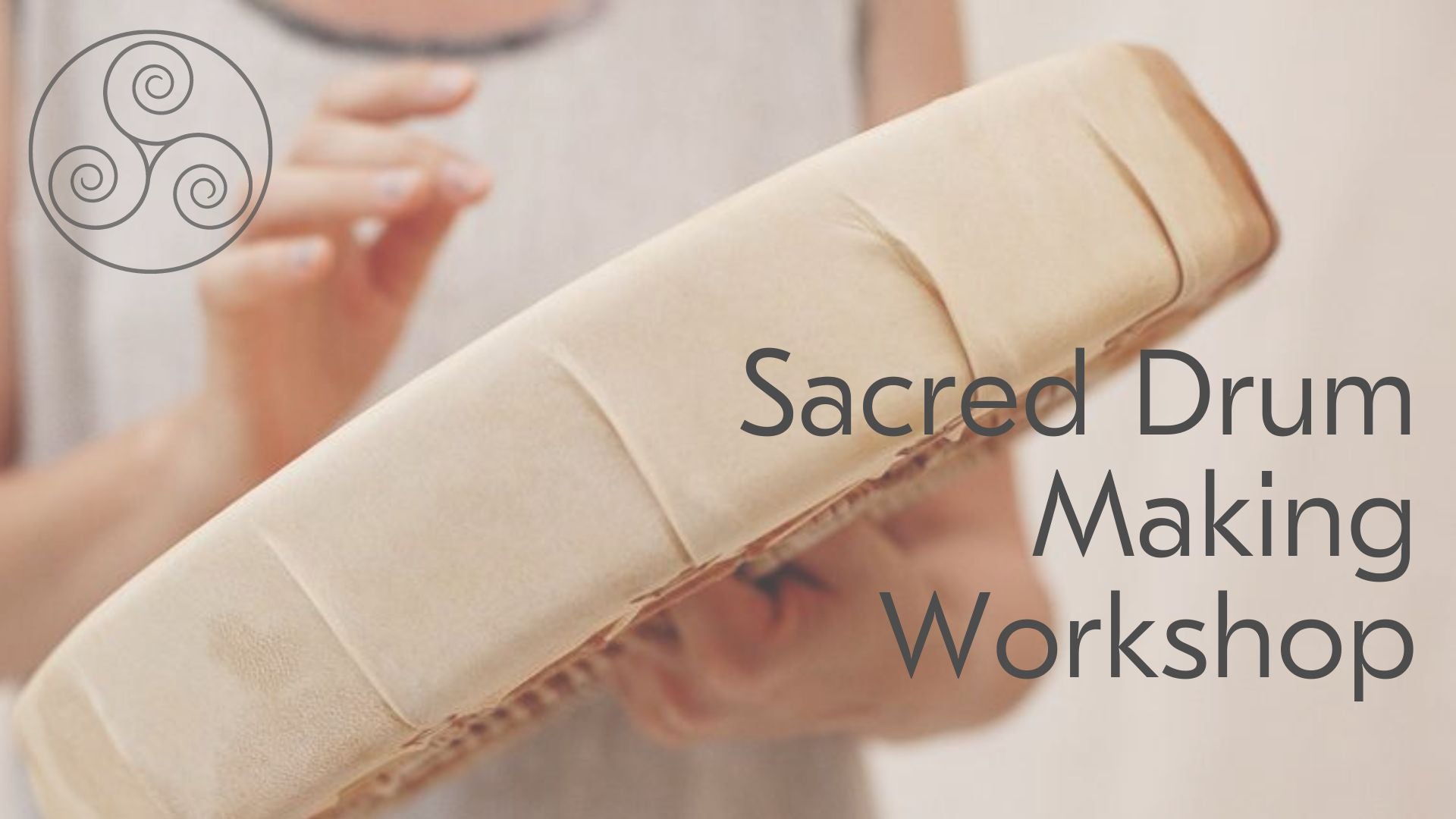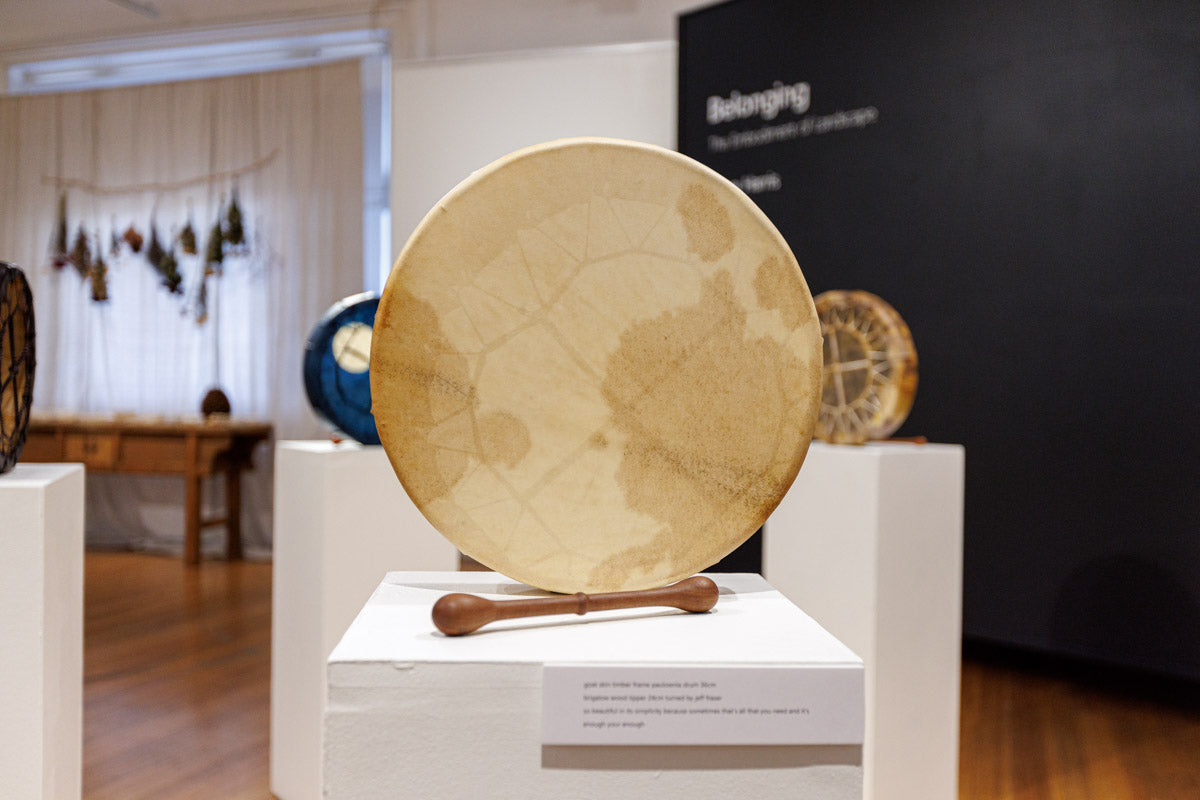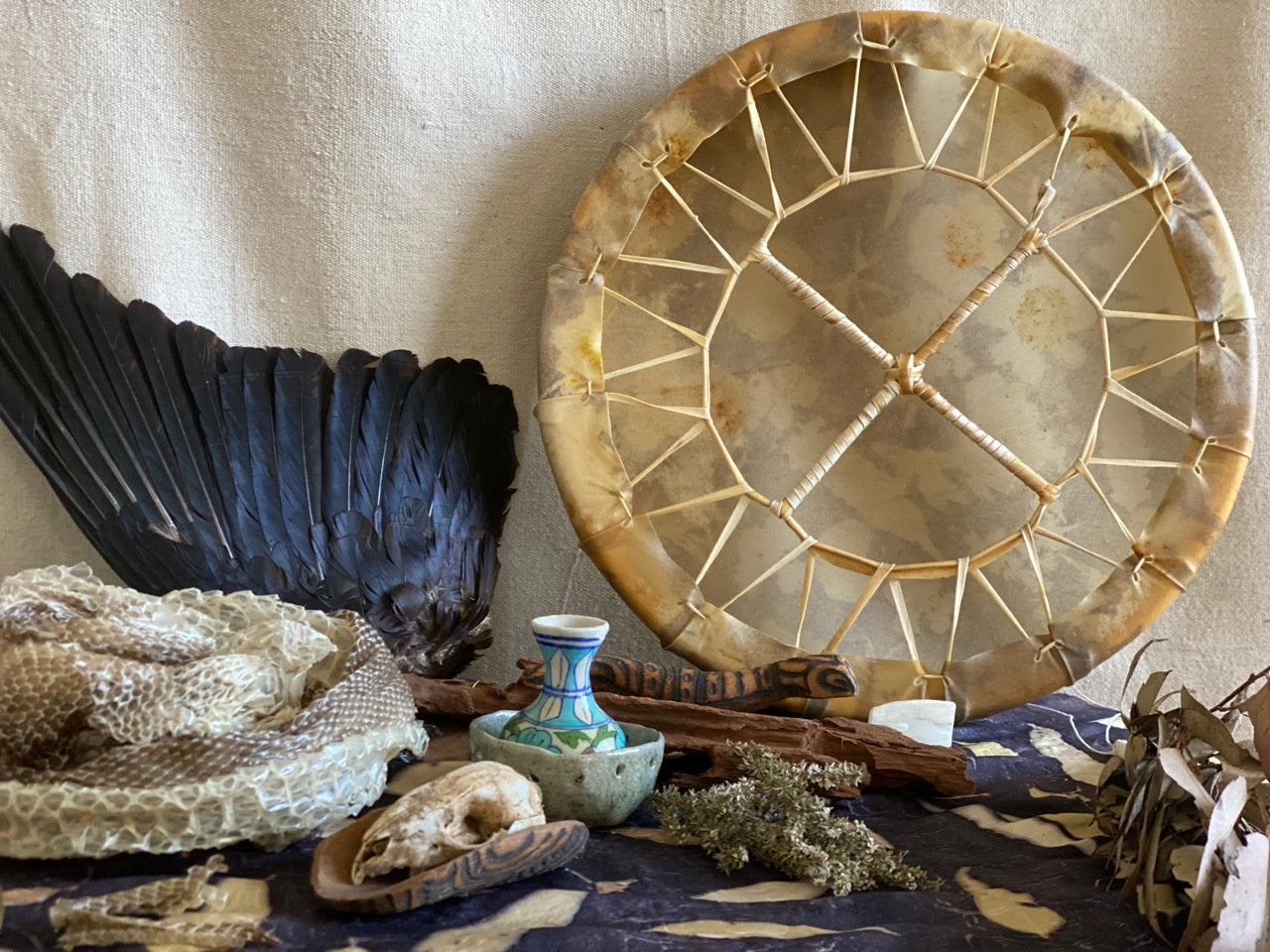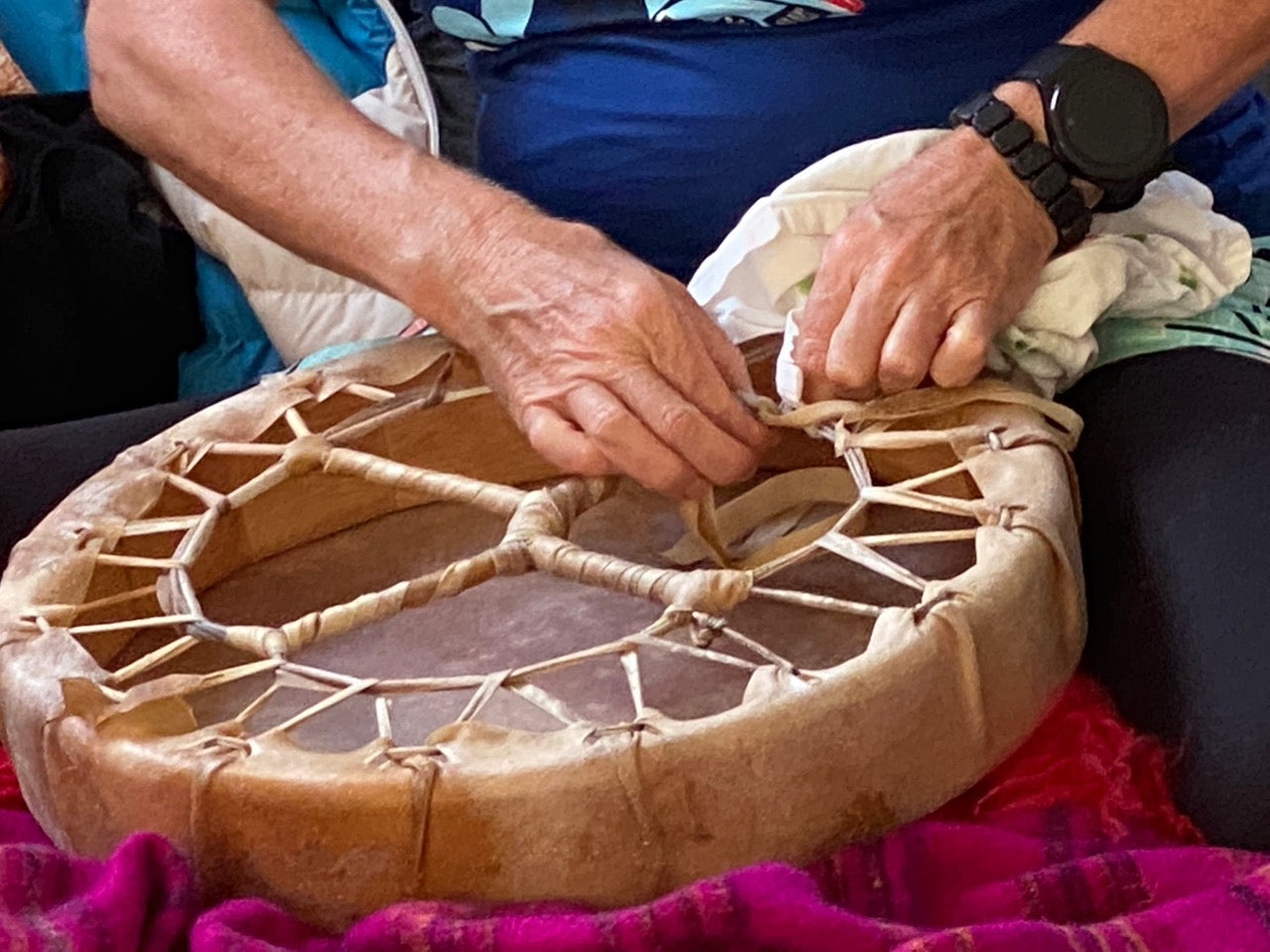 Sacred Drum Making Workshop
The next workshop is now open for bookings, if you are unable to make this date please message me anne@anneh.com.au to go on the waiting list for the next 2024 Workshop.
Book Before 17th September for the Early Bird Price. 
Drawing on the magic of the framed drum, that has, since the beginning of time beaten with the heart of the earth. We will gather together to share the cross cultural magic of the framed drum, drawing from my own Celtic European ancestry, and looking at how the drum is used for ceremony and medicine. You will meet the spirit guides within to help you birth this drum into the physical realm. This is a personal journey of awakening and respect.
I have been working with the plants and processes of nature based art for the past 10 years. The seeds planted in my childhood spent roaming the Northern Territory bush are now growing into these spiritual sharing's of process. Through creative practice, exhibitions, performance and teaching, I now share the tools of the earth.
We will work with Goat Skin and Paulownia wood over two days to create these drums. Everyone is welcome, this is a shared space of the masculine and feminine. In some spaces the framed drum symbolises the full moon, a time when the feminine is illuminated by the masculine in perfect balance.  
Dates: Saturday 28th October  6-9pm 2023 & Sunday 29th October 9am - 4pm
Where: Sunshine Coast Qld 
A light supper is provided on Saturday evening, BYO food & drinks Sunday, accommodation not included. If you need meals catered please let me know and we can organise this for an additional fee.
$666.00
Category:

sacred drum

Workshop

Availability:
In stock